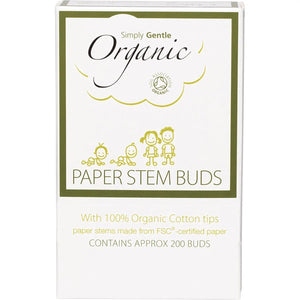 Organic Paper Stem Buds
Regular price $10.25 Sale
Did you know, most ear buds found in Australian stores have plastic stems? When flushed down the toilet, these end up in our waterways and are very harmful to marine animals. Swapping to these biodegradable, compostable paper and cotton ones are a complete no-brainer!  
 What you get
Simply Gentle Organic Paper Stem Buds 100% Organic Cotton Tips 200pk
Why we love it
Such an easy way to reduce your plastic footprint 
Stylish, eco-friendly and they work really well
Home compostable
Care Instructions
After use the cotton buds can be discarded in your compost. The container can be reused or composted.